Hola de Guadalajara!!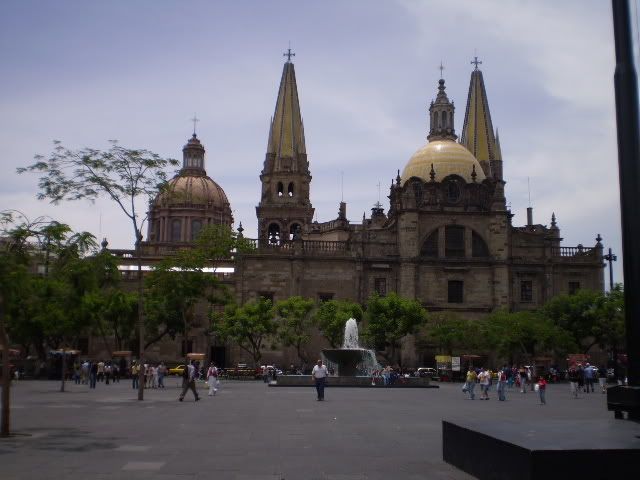 I just returned from a whirlwind weekend in Guadalajara, Mexico. It was a "fam trip", or familiarization trip - basically a travel agency is invited by an airline, hotel, and/or tour company to travel to a location, learn about and hopefully go back and sell it. We were invited by Aeromexico and the Presidente Intercontinental Hotel. I had an absolute blast!
We flew out Friday night after work and landed in Guadalajara around 5:30am. We had just enough time to check into our rooms, change and then head downstairs for breakfast with our hosts before leaving for our day of sightseeing. We were driven about an hour out of the city to the town of Tequila - any guesses as to what's made there?? The drive was really beautiful.. there were fields of agave (the main ingredient in tequila) for as far as the eye could see. In Tequila we toured the Jose Cuervo distillery and had a private tasting of their "Reserva de la Familia", or Family Reserve. It's such a fine tequila that you sip it like brandy. I was a little worried about getting sick so I sipped very very slowly. After the tour we wandered around the Hacienda, visited the gift shop and their small art gallery and then walked into the town square to see the cathedral. From Tequila, we drove back to Guadalajara for a city tour. Unfortunately our time for the city tour was cut short because we were behind schedule. It's a really beautiful city with a rich history... wish we could have seen more. One of the highlights of the tour was seeing a mural by one of the four famous Mexican muralists, José Clemente Orozco. Last year I studied another famous Mexican muralist, Diego Rivera. Now I'm anxious to study Orozco and his work. I wish that Chris could have been with me.. it turns out that he's a big fan of Orozco. Our next stop was the artisan's village of Tlaquepaque where we had lunch and did some shopping. We went to a beautiful place called Casa Fuerte - it had a big patio area with a quartet playing Cuban and Mexican music. The food was so delicious - there was an appetizer of Oaxacan cheese in a tomatillo sauce that's baked in a big stone pestle. It comes to the table sizzling - it's so dramatic when it's served! I had chicken in mole sauce.. it was so yummy! After Tlaquepaque, we had a couple of hours back at the hotel to shower and nap. Then we went out on the town for dinner. The restaurant, Santo Coyote, was like nothing I had seen before. It's all outdoors with lush green trees all around with these beautiful handmade lanterns hanging from the trees, and there were mariachis strolling around. It was breathtaking. The food was incredibly fresh and delicious.. I had never had gourmet Mexican food like this. Our server made salsa at our table with a big marble mortar and pestle. I had grilled shrimp that were butterflied and then intertwined into a crescent shape and served on strips of roasted ancho chilies and served with a pumpkin flower sauce. The best part is it was 100% WLS friendly and very nutritious. After dinner, my friends German and Marian and I jumped in a cab and went looking for a club to go dancing but the 3 places that we went to were already packed and had lines out the door. We decided to go back to the hotel for a drink and then went to bed. The next morning we were served breakfast in the Presidential Suite, which had a balcony with a view of the mountains. I didn't want the weekend to end. After breakfast we checked out of the hotel and headed to the airport.

As I was walking out of the San Francisco airport toward the BART train to go home, it dawned on me - yet again - how much my life has changed. I had slept maybe 5 hours in a 48 hour period, and had been on a nonstop schedule of sightseeing with LOTS of walking - and I wasn't tired. Before WLS I would have been exhausted and probably pretty miserable trying to keep up with the rest of the group. Traveling is so much more enjoyable now. Traveling is one of the biggest pleasures of my life and now it's even better. I can hardly believe that my life is this good.

And here are the pics!
In Tequila, outside the Hacienda
In the Reserve Cellar at Jose Cuervo
Los Muertos - in the gallery at Jose Cuervo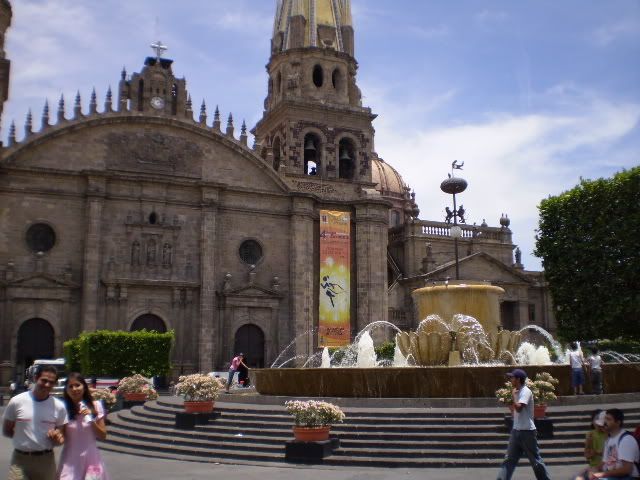 Fountain in the city square - Guadalajara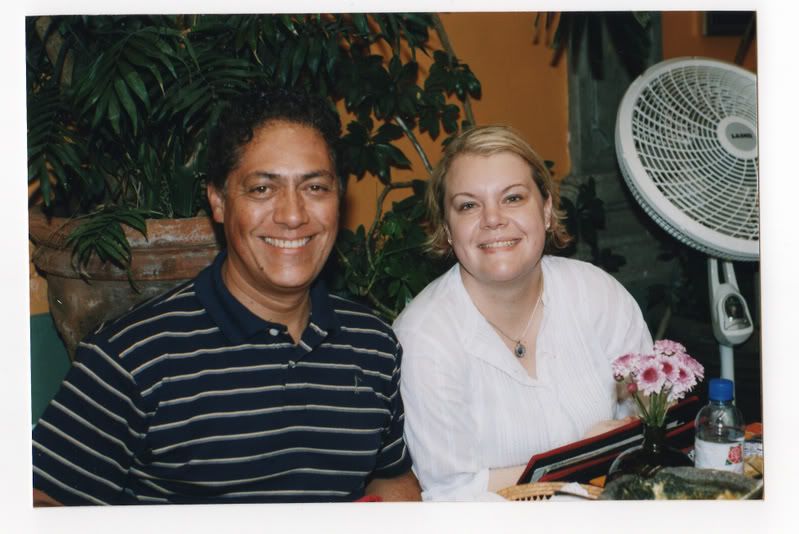 Our host Carlos and me at Casa Fuerte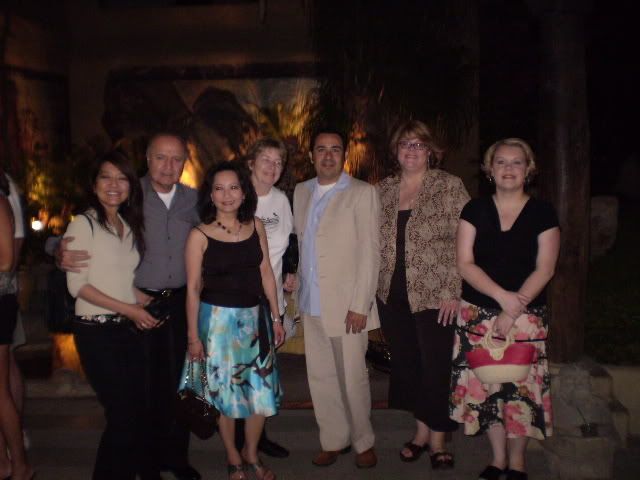 The group outside of Santo Coyote
Strolling mariachis at Santo Coyote
Marian and me at Santo Coyote